Past Performance - Building Construction, Renovation, and Repair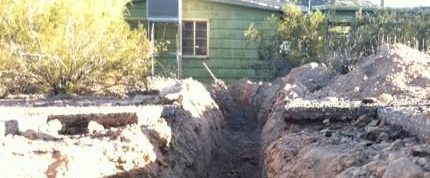 Organ Pipe Facilities Fire Suppression Installation
Project Description
This project is located at the Organ Pipe Cactus National Monument. Three separate units were converted from offices into residences. This required the installation of a fire suppression system to NFPA 13D standards to protect occupants and infrastructures. Construction included tapping into water mains to run dedicated water supplies to each residence's infrastructure in Residence #20, 23 and 36 located in the Twin Peaks Housing Area.
Scope of Work
Installation of water pump and motor.
Installation of 400 linear feet of pipe.
Installation of electrical components.
Project Challenges
Managed multiple suppliers, vendors and subcontractors.
Effectively managed on-site personnel meeting high quality and safety standards along with effective tenant relations.